Imagination Media regularly provides camera crews and news coverage for national TV networks and local affiliates all over the U.S. and some international news outlets.   These are just a few examples of our extensive news gathering work.
CNBC – National Network
We regularly shoot and edit news stories for NBC News Channel, MSNBC and CNBC.  Here is a piece we shot about the future of driverless cars and the new technology developed by Audi.  What's the future of autonomous cars on America's roads? We take a look at Audi's A7 'Jack', and speak with Audi of America President Scott Keogh.   Story shot by Darnley Hodge.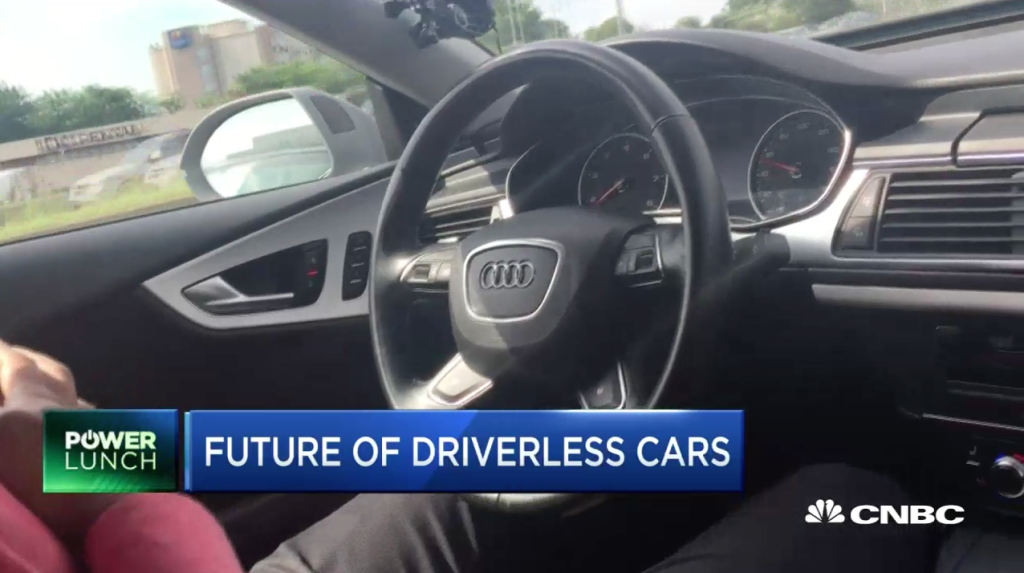 KIRO 7 News, Seattle – Local Affiliate
In "Voices of the Inner City", Emmy award-winning veteran documentary producer Ben Saboonchian follows two groups of Seattle and Tacoma inner city teenagers for nine months as they learn what it takes to make a positive impact in their communities. The youth come from communities that are often neglected and ignored, rife with crime, gangs and drugs. But these young people think they can do something about that.
In this final segment of the hour long prime time special, their advocacy culminates with a trip to Washington, D.C., where they personally present their own researched policy recommendations to Senators Patty Murray and Maria Cantwell and Congressmen Jim McDermott and Norm Dicks.  About ninety percent of the footage in this segment, all of the Washington, D.C. area footage, was shot by Darnley Hodge.  The full-hour long documentary aired in October 2011 on KIRO 7 News in Seattle, Washington.