DARNLEY R. HODGE, JR
Director of Photography and Head of Operations
Darnley R. Hodge Jr., is an award winning photojournalist and video editor with more than twenty years of broadcast and production experience.  He holds an M.A. in Producing for Film, Video, and Television from American University and a B.S. in Mass Communications from Virginia Commonwealth University.  His work has been featured on every national broadcast television network and many national cable stations and he has given lectures on media and film at George Washington University, Howard University, The University of Maryland, American University, and Prince George's Community College.  Over the years Darnley has covered everything from the Pentagon on 9-11, to the World Series in Anaheim, to the President of the Ivory Coast in Abidjan on his 2004 reelection campaign.  He was a photographer on several Emmy nominated news stories and won a 2000 NABJ award for his camera work on Ric Young's "Blacks in the Military" special.  He has shot and directed several interviews with President Obama and he still regularly covers Capitol Hill and the White House for national news networks.  Darnley has served as director of photography, director, and producer on numerous projects including news gathering,  reality television, commercials, music videos, travel shows, and corporate video projects.  He is an expert AVID, Premiere Pro and Final Cut Pro editor,  has Capitol Hill press credentials,  and has worked as a photographer and editor for NBC, CNBC, and COX national networks and CBS and ABC affiliates in Richmond, Washington, D.C. and Los Angeles.   Darnley has also worked behind the camera on international productions in East, West and Central Africa, South America, Central America, The United Kingdom, and the West Indies.
---
BRIAN CALLAGHAN
Producer, Writer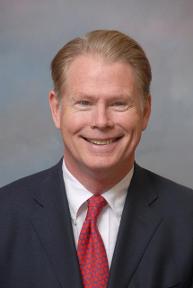 A graduate of Georgetown University, Brian Callaghan spent the first twenty of his more than forty year long career as a broadcast news reporter, television producer, speechwriter, and professional actor. A veteran of the Washington press corps, his first brush with journalism was as a speechwriter for Katharine Graham at The Washington Post.  As a television news reporter, he covered Capitol Hill and The White House for America Today, an international news program, broadcast daily to over 100 countries.   Brian also hosted live satellite news conferences for Worldnet Television, linking up U.S. and foreign officials, and produced public affairs documentaries that received international recognition.  He has produced arts programming for PBS, scripted narrations for National Geographic films, managed historic Ford's Theatre and served in the United States Marine Corps.  For the past seventeen years, Brian has traveled the U.S. and overseas as a public speaking coach helping people from all walks of life to communicate more effectively.  Included among his clients are business executives and government officials, physicians and attorneys, educators, police and military officers, sports figures, film stars  and television  personalities.
---
BRIGETTE POLMAR
Producer, Writer
Brigette Polmar, of Brand Spoken Communications, is an expert video messaging consultant and producer. Dedicated to crystal clear communication that effortlessly educates and engages a client's target market, Polmar has crafted dynamic multi-channel messaging for top brands, worked with leading agencies on cutting edge marketing campaigns, and helped businesses and non-profits of all sizes increase their visibility online, in the marketplace, and in the media.  Specializing in helping clients identify and maximize their unique core content, their voice, and their story, Polmar employs the latest in new media trends, as well as the best practices of traditional media outreach, media training, and orals coaching to propel her clients forward.  A gifted and experienced presenter, producer, writer and speaker, Polmar draws on a 15 year career as an on-camera broadcast journalist and Washington Correspondent, published author and entrepreneur  to serve our clients and partners by giving their vision a voice – on paper, online, or on the air.
---
MICHAEL BROLEMAN
Photographer
For the last ten of his twenty-plus years as a videographer, Mike Broleman has been working in the Washington DC area covering both local and national news and events.  Mike has shot footage and interviews for NBC NewsChannel, CNN NewsSource, CNBC, Fox Business News, Bloomberg Television and HDNET.   He has also covered NFL football, NHL hockey, NBA basketball and NCAA college sports. Most recently, Mike worked as a staff photographer/editor for Tribune Broadcasting at its Washington Bureau.  There he covered the 2008 republican and democratic conventions, the presidential and vice presidential debates, election night in Chicago, and President Obama's inauguration.  Previous to that, Michael spent much of 2004 traveling through hostile regions in Iraq to report on the rebuilding of that country's infrastructure.  He has both White House and Capitol Hill press credentials.
---
SOWANDE TICHAWONNA
Photographer/Editor
Sowande Tichawonna is a broadcast media veteran with experience in corporate, educational, public and government production. His clients include NBC News Channel, AOL TV, HUD TV, BET and Fox News Channel. In addition, Tichawonna is an award-winning, independent filmmaker who got his start as a production assistant for the PBS series In Other Words with Ossie and Ruby, produced by acclaimed actors Ossie Davis and Ruby Dee. Tichawonna co-founded the DC chapter of the Association of Independent Video and Filmmakers where he served as chair of the organization from 1994 to 2000. His credits include executive producer and director of photography for the documentary Straight Up Go-Go (1992), which received critical acclaim and garnered an impressive second place in the Nielsen ratings for its time slot during its 1992 television debut in the D.C. market and writer/producer/director of the short film Talkin' Shop (2000) for which he won the 2000 Mayor's Arts Award for Outstanding Emerging Artist.  Tichawonna won the 2010 Larry Neal Writer's Award for his screenplay, The New "N" Word and produced, directed and edited the short film of the same name that received the 2011 Best Diaspora Short Film nomination by the African Movie Academy. The film was also an official selection of the Pan African Film Festival and Martha's Vineyard African-American Film Festival.