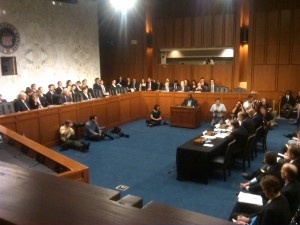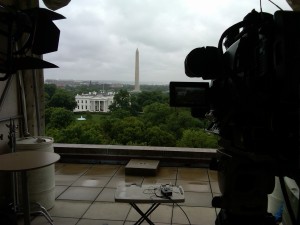 D&B: 067631104
CAGE: 70A42
NAICS: 512110, 512191, 512199, 541992, 611430, 711510
---
Capabilities
Email US for full Capabilities Statement
Imagination Media provides solutions for professional high definition video recording and editing services, media and presentation skills training, and social media strategies and for a wide variety of government, NGO, broadcast, corporate, and production clientele. With more than 20 years of experience in the media industry, we take pride in delivering only the best quality results for our clients.
---
Video Recording and Editing
For more than 20 years our Director of Photography, Darnley R. Hodge, Jr., has specialized in making visions come to life on screen. Under Darnley's leadership, the Imagination Media team has produced hundreds of video projects for a "who's who" list of high profile clients all over the world.  Many of these projects include:
Animation & Motion Graphics
Instructional & Training Videos
Conferences, Lectures and Seminars
Commercials / Creative Marketing development
Electronic Press Kits
Video News Releases
Government and Military training videos
Webcasts
News stories
---
Media and Presentations Skills Training and Message Development

To be successful, executives and professionals need to acquire a broad range of skills. And for almost all professionals, effective communication is an essential leadership skill. Good communicators inevitably rise to the top.
We provide our clients with the tools to take their speaking skills to the next level. Our highly interactive programs simplify the essentials of good public speaking: content, delivery, visuals and Q&A.
Lead by veteran news reporter and public speaking expert, Brian Callaghan, we conduct small group and individual media training sessions to help our clients polish their delivery skills and develop effective messages and sound bites. We also pitch our clients as reliable sources to selected reporters, news editors and assignment managers by providing them with high quality, pre-produced interviews that demonstrate our clients' knowledge and expertise.
In addition, we teach clients how to communicate more effectively in a variety of settings. Our intensive, video-recorded sessions enable them to quickly identify and build upon their strengths, eliminate distracting tendencies and, through frequent replay, witness their own rapid improvement. Following these sessions, clients continue to make significant progress by practicing a few simple skills.
---
Social Media Strategy Development
New technology has spawned an array of new media, especially on the Internet, where news and information outlets on every conceivable topic are multiplying daily. This development has created new opportunities for marketing and promotion. However, one of the biggest mistakes many companies make is placing content on the internet hoping someone will eventually stumble upon it.
Effective Social Media strategy is an essential part of any marketing plan. We develop the right social media plan to help your business use the new and developing social networks to best engage customers and employees. Approached selectively and strategically, social media outreach can yield tangible benefits. Favorable social media interaction amounts to free word of mouth advertising for the company. Plus, secondary market usage of traditional news coverage, targeted to specific audiences within the social media space, can exponentially enhance the impact and extend the life of a favorable news event far beyond the original first run exposure.
Our Social Media producer, Brigette Polmar (of Brand Spoken Communications) has decades of experience as a public relations, messaging and branding expert. Our Director of Photography and Head of Operations, Darnley R. Hodge Jr, has studied social media strategy at the university graduate level and has developed Social Media strategies for several video projects. Through combined expertise, Imagination Media remains on the cutting edge of developments in social technology and has helped numerous clients enhance their online presence and strengthen their brand by developing forward thinking Social Media strategies for various projects.
---
PAST AND PRESENT CLIENTS INCLUDE:
NBC
ABC
MTV2
AMC
FUSE
CNBC
CBS
CNN
BET
WPXI
KIRO
KCBS
KCAL
WJLA
NJTV
COX BROADCASTING SCRIPPS
DISCOVERY CHANNEL
CNN INTERNATIONAL
AL JAZEERA
AL HURRA
SWISS TELEVISION
AUSTRALIAN BROADCASTING COMPANY
THE AFRICA CHANNEL
THE TV GUIDE CHANNEL
AMERICAS MOST WANTED
ENTERTAINMENT TONIGHT
THE WALKING DEAD
INSIDE EDITION
THE CHRIS MATTHEWS SHOW
THE RACHEL MADDOW SHOW
POLITICS NATION WITH AL SHARPTON
THE LAST WORD WITH LAWRENCE O'DONNELL
USA TODAY LIVE
AMERICAN AIRLINES
CALLAGHAN & CO.
GALLAUDET UNIVERSITY
AMERICAN BUS ASSOCIATION
MORTGAGE BANKERS ASSOCIATION
MEYER JABARA HOTELS
WARNER BROTHERS ENTERTAINMENT
HUGHES HUBBARD AND REED LAW FIRM
SIMPSON THACHER LAW FIRM

PRODUCTION, PR & AD AGENCIES

NATIONAL PRESS CLUB
SWANK AUDIO VISUAL / PSAV
IVANHOE PRODUCTIONS
MEDIASOURCE
BRAND SPOKEN
AND-1 BASKETBALL
ON THE MARC MEDIA
DREAMCATCHER MEDIA
WRAITH FILMS
THE FANCY FOOD SHOW
DOUBLE-O ENTERTAINMENT
TECHCON
EYE TO EYE VIDEO
TRILOGY RECORDS
INSPIRA
HOWARD UNIVERSITY HOSPITAL NATIONAL INSTITUTES OF HEALTH
AMERICAN SOCIETY OF PLASTIC SURGEONS
CONCERNED PHYSICIANS FOR RESPONSIBLE MEDICINE

U.S. ARMY
THE UNITED STATES INSTITUTE OF PEACE
BAE SYSTEMS
CDW-G
SAIC
SIG OPS / SIGNATURE SCIENCES

FOREVER FAMILY
AMERICAN POETRY MUSEUM JMG PRODUCTIONS – NATIONAL ANTI-BULLYING CAMPAIGN