We have also produced music videos for popular artists all over the world.   Here are some examples of high end, mid range and low budget music video projects we have done.
"Turn It Up" by Rare Essence featuring DJ Kool (Washington, D.C., United States)
Rare Essence and DJ Kool are each legends in their own right.  With hit after hit these artists have been a staple on the national music scene for more than 20 years, bringing notoriety and attention to the Washington, D.C. area music community along the way.  The music video for their 2016 release "Turn It Up" was produced by Wraith Films with production support and additional resources provided by Imagination Media.
This is an example of a high end production with full set design, high end lighting and effects and shot in 4K.  There are also a number of celebrity cameos featured in the video.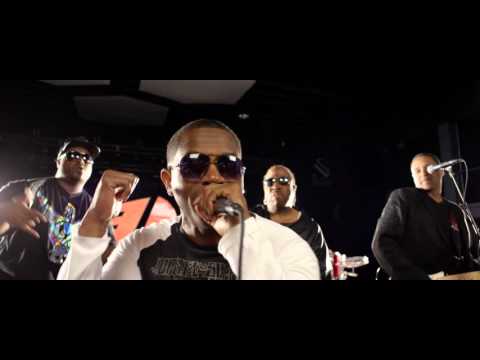 "Throw In the Towel" by DRAK (Anguilla, West Indies)
DRAK is one of the most popular recording artists in the Eastern Caribbean countries of Anguilla and St. Martin. In "Throw In the Towel" an athlete is training hard to keep up with his female counterparts at the dancehall, meanwhile DRAK's pulsating soca rhythm and fast paced lyrics provide the soundtrack and the motivation to keep on going no matter what and never throw in the towel and quit.
This video had a mid-range budget and was shot in Anguilla, British West Indies over the course of three days and aired regularly on Tempo, a caribbean version of MTV that features reggae, calypso and soca music and broadcasts throughout the West Indies and Virgin Islands.

"Legwork" by KROMANAUTS (Washington, D.C., United States)
Formed in Washington, DC in 2015, Kromanauts have a distinctly diasporic blend of reggae, hip-hop, funk and soul.  This music video was shot in a single day in the Rock Creek Park area of Washington, D.C.   This video had a low budget so we concentrated on using natural scenery, solid shot compositions, and interesting elements such as dancers, martial arts and juxtaposing black and white footage with vivid color.


"Sentimiento Africa" by Piruchi Apo  (Equatorial Guinea, Africa)
Piruchi Apo is a famous folk singer in Spain and Africa.  This music video had a low budget and was shot somewhat unexpectedly while on location in Equatorial Guinea, Central Africa shooting a TV show for a U.S. cable network.  Fun fact: Equatorial Guinea is the only African nation with Spanish as its official language.