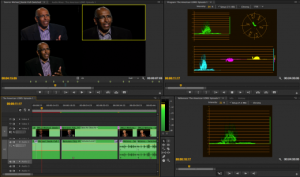 We use top of the line editing software to bring the most out of your finished video project.  We also design custom titles and graphics to give your final edit that professional polish.   Once your edit is complete, we can deliver your finished project on DVD, Hard Drive, Flash Drive or even FTP transfer directly to your online server any where in the world!
---
Motion Graphics, Vector Based Art,  and Animation
We use the latest software and techniques to incorporate high quality Motion Graphics, Animations and Vector based art into your video project.
---
Recording Studio and Sound Design
Great audio is the key to a great video.  That is why The Imagination Factory Recording studio is available exclusively for our video production clients.
We can record everything from voiceover and narration to sound effects to live bands.  We can even produce original music in-house for your video project.
---
Professional Talent
In addition to the recording studio,  we have professional broadcasters at our disposal who can edit your script and voice your copy to make sure your narration sounds just right.
Let us work with you on a custom soundtrack or narration for your video and take your project from great to outstanding!