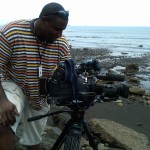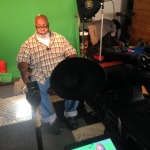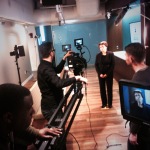 For more than 20 years our Director of Photography, Darnley R. Hodge, Jr., has specialized in making visions come to life on screen.  Under Darnley's leadership, the Imagination Media team has produced hundreds of video projects for a "who's who" list of high profile clients all over the world.
In collaboration with the client, our team identifies the objectives of the production and devises the most effective strategy to achieve that goal.  We develop the creative concept, write the script, shoot the footage, and deliver the final edited video on time, on spec and on budget.
Our primary shooting formats include RED EPIC 4K, Sony FX9 4K/HD, Sony FS5 4K/HD, Panasonic 4K/HD, and Canon 4K/HD cameras.  We also use Tricasters for live streaming events.   We are experts at producing video for a variety of applications including:
Virtual Events
Web Series
Live Streaming Webcasts
Conferences, Lectures and Seminars
Green Screen Video
News stories and Documentaries
Commercials
Live events
Reality TV shows
Electronic Press Kits
Video News Releases
Government and Military Videos
Medical Videos
Educational Videos
Recording Studio and Sound Design
Great audio is the key to a great video.  That is why The Imagination Factory Recording studio is available exclusively for our video production clients.  We can record everything from voiceover and narration to sound effects to live bands.  We can even produce original music in-house for your video project.
Professional Talent
In addition to the recording studio,  we have professional broadcasters at our disposal who can edit your script and voice your copy to make sure your narration sounds just right.
Let us work with you on a custom soundtrack or narration for your video and take your project from great to outstanding!